Gallery
Hearts At Home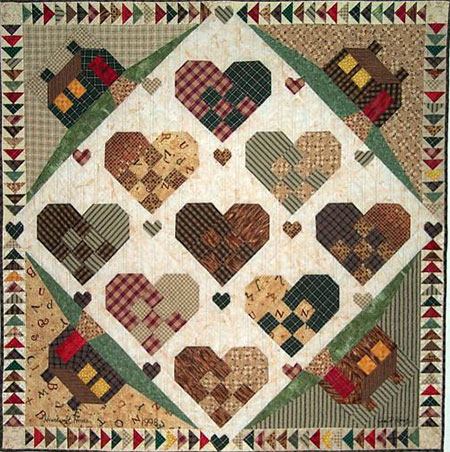 Danish pieced heart, central medallion--original layout

This quilt features several simple designs: the Danish woven heart, remember the hearts that many of us made in school with 2 different colors of construction paper, the pieced house, and a Flying Geese border. It has a warm, country feeling of home & hearth.
To see a detail of this quilt please click
here
.