Gallery
Garden Starburst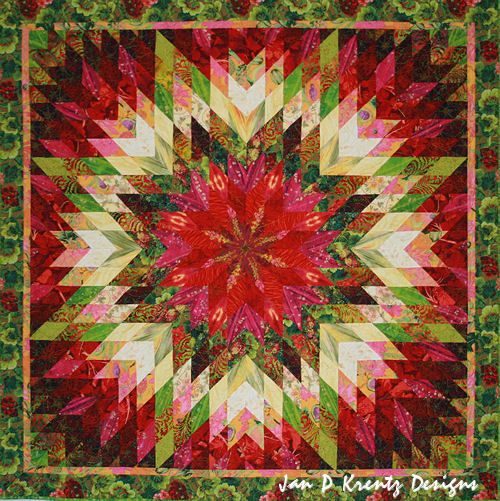 (c) 2011, Jan Krentz. This quilt was created by cutting single diamonds with the 3" diamond ruler, arranging them on the design wall, and sewing them together, section by section. It is a great way to sew up fabrics, miscellaneous scraps and create an exciting design!
When sewing Starburst designs, the smaller the diamond unit, the more design opportunities abound without the quilt growing to an unwieldy size. This design is a smaller variation of the large Starburst patterned in the book Quick Star Quilts & Beyond.
To see a detail of this quilt please click
here
.