Sunday, December 11th, 2011
Yahoo! My quilt is now underway! After laying out all the pieces, moving the hexagons around until the colors blended and flowed from one area to another.
Here is a preview photo of my design, with the first row (on the left) sewn together. You can see the design shrinks quite a bit once the seams are sewn together!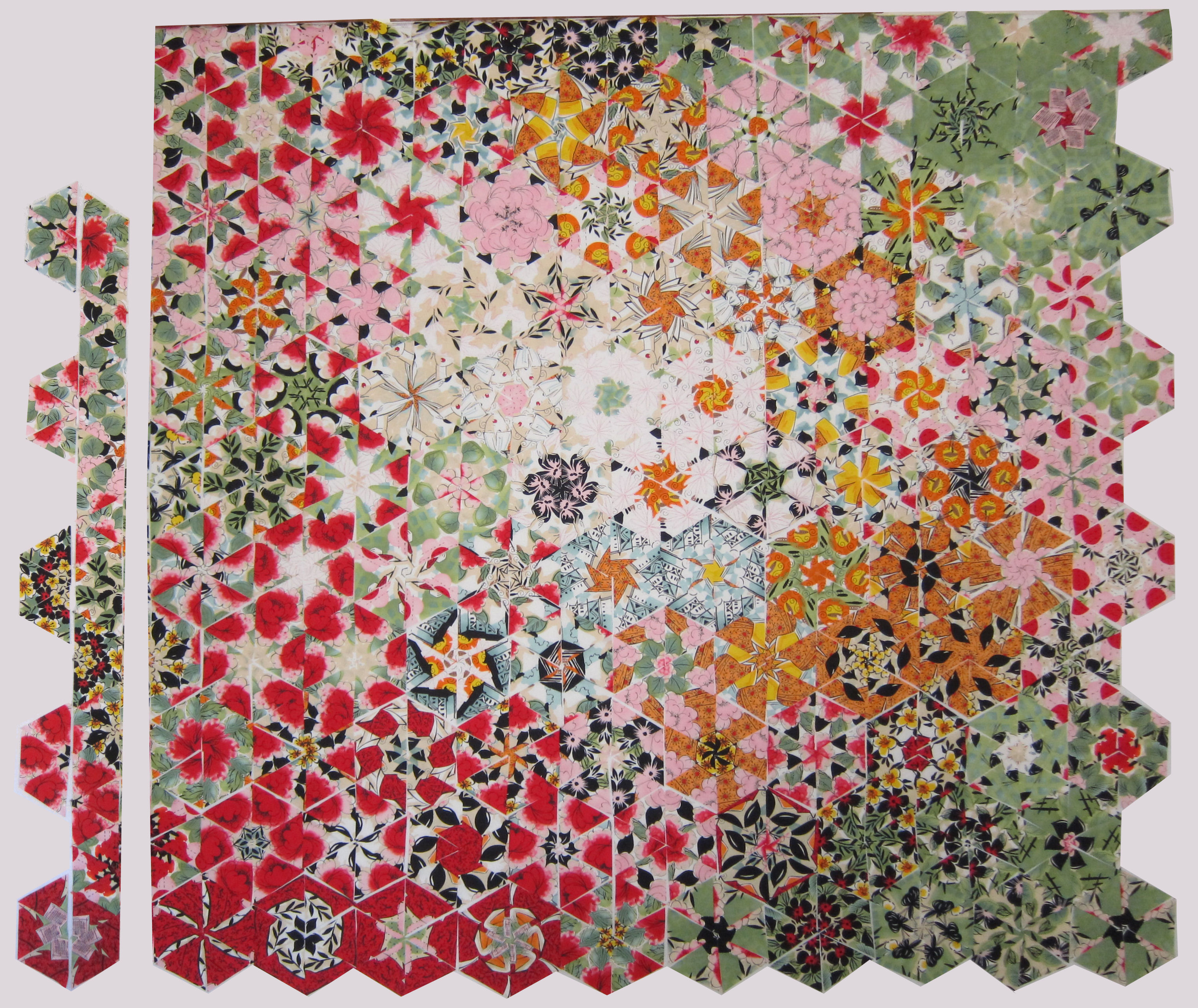 When sewing the rows together, I use a slick trick that I developed when sewing a previous quilt−my Indian Summer Thousand Pyramids quilt.
Using an ordinary 1″ wide roll of painter's tape, begin applying tape at one end of a long row of loose pieces. Press firmly as you apply the tape, securing all the loose pieces to the single piece of tape. Gently lift the tape & pieces, carrying them to your sewing table.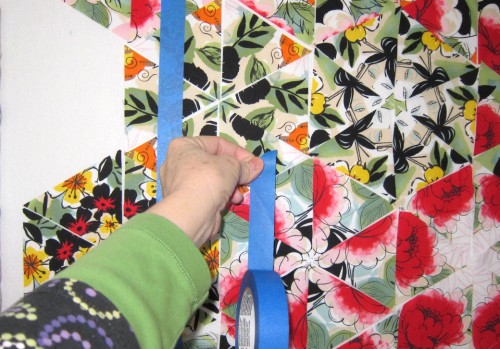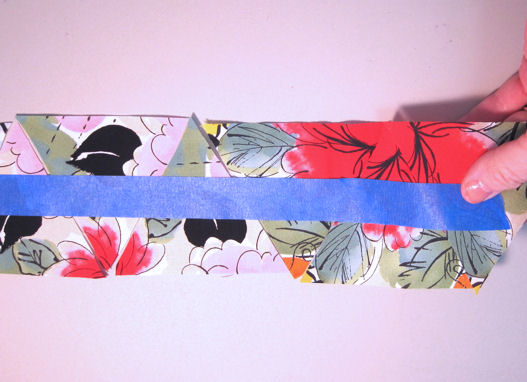 Begin sewing ANY project by establishing an accurate seam allowance. When you resume sewing, double-check your seam allowance to verify you always sew with the same seam. This one step will insure every project you sew will fit together much more accurately. I use one of two seam allowance tools, pictured below.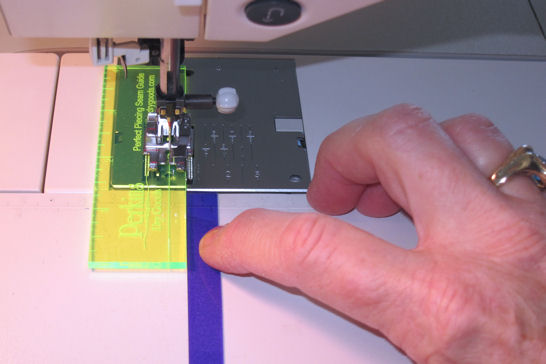 Lower the needle into the scant 1/4″Â hole BY HAND. Lower the presser foot. Apply a raised guide such as stacked painter's tape, or Q Tools vinyl tape to the right edge of the tool.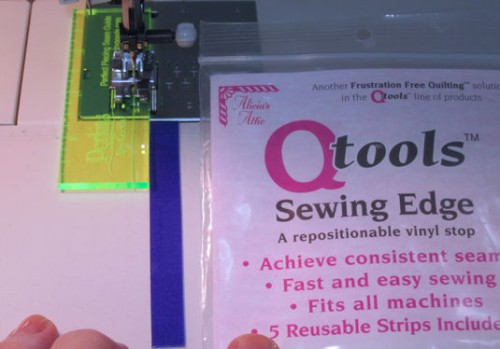 or use the Jan Krentz Corner Marking tool (designed for seam accuracy and marking tips and edges of diamonds for 8-pointed stars).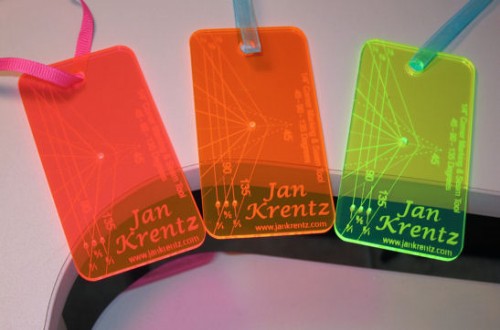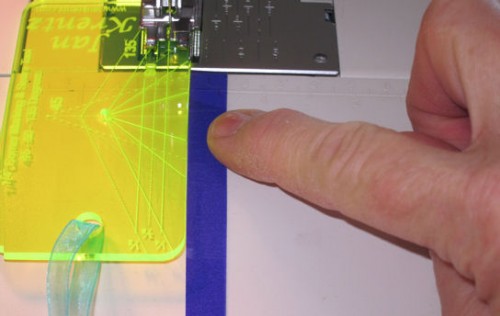 NEXT blog entry >>>> PIECING TECHNIQUE!