I am delighted to tell you about my new fabric collection! The designs were inspired by the old-fashioned Hollyhocks seen growing along the fences in most gardens. In our area, hummingbirds are a common sight, as they flit from flower blossom to blossom. You can preview the entire collection here on Timeless Treasures's website:   Hollyhock Gardens
I am also working on some great designs that I'll post in the coming days! Ask your local quilt shop to carry the collection. The colors are bright and cheery, with a range of pieces that will also blend into the stash you currently own.
There are four floral / leaf prints: an all-over leaf in dark greens (suitable for background, or fussy-cutting the leaves for applique), a small-scale pink tossed Hollyhock flower print (great, bright color – the blossoms could also be used as petunias, or hybiscus if you embroidered their distinctive stamen). The leaf and flower sizes are about 1-1/2″ to 2″ in these prints.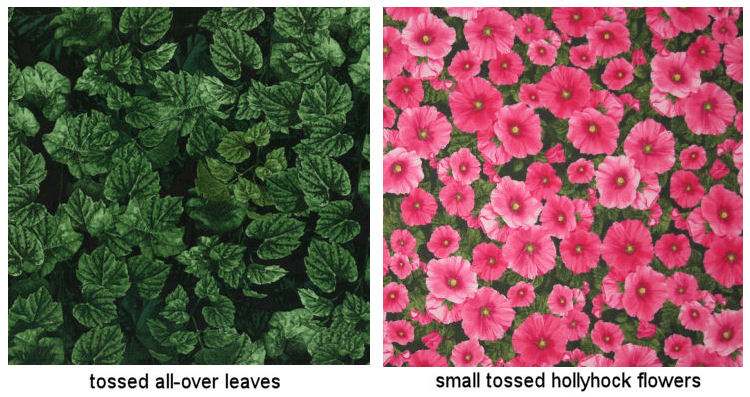 The second pair of prints are larger scale – about 1-1/2″ to 3-1/2″ in size. The large hollyhock print features teal blue hummingbirds here & there, and the matching border has 4 repeats, selvage to selvage. The images are so pretty! They are perfect for fussy-cutting as applique motifs, or cutting large chunks for easy piecing!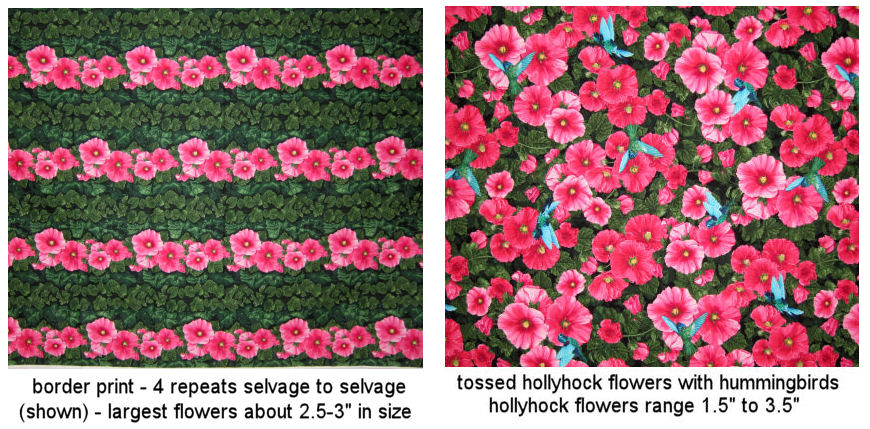 Tags: Hollyhocks, Hummingbirds, Jan Krentz fabrics, quilt fabric, Timeless Treasures