Tuesday, July 8th, 2008

 
The first port of call was Key West, Florida. Some of our family members went on "snuba" adventures, snorkeling in the turquoise waters.
Key West feral chickens and chicken souvenirs
Don and I decided to take it easy and wander around Key West – it was a short port of call, and we'd set sail by 1pm. We walked along tree-lined streets, enjoying the flowering trees and historic homes. The air was steamy and humid. We were thankful it was early in the day!
Key West is famed for many things Рelectric carts and feral chickens, which live wild and free where ever they please. Gift shops sell Chicken souvenirs, too!
Our goal in Key West Рto eat a slice of Key Lime Pie. We walked in search of the Blond Giraffe Key Lime Factory. The pie-making operation was not working that morning, so I found an Internet image to see what it WOULD have looked like!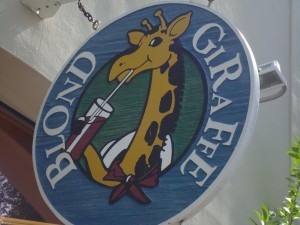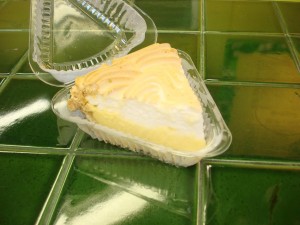 Once our pie was eaten, we walked back and boarded the ship. It was heavenly to be back in the cool air aboard ship! It must take more than one morning to adjust to the steamy climate!