Tuesday, October 25th, 2011
I'm having so much fun sewing quilts and small items for the home with these fabrics!! For you lucky quilters who visit Houston this year, please watch for the Timeless Treasures booth, and see the quilts in person!
The first quilt, Glowing Jewels, features the three gradient fabrics: pink, blue and green. I LOVE working with gradients – because each ordinary piece is shaded, and no two pieces are shaded the same way. This is a free pattern I have designed for Timeless Treasures. I'll upload the link once it is available.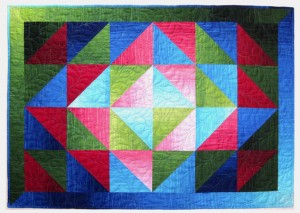 Glowing Jewels – 2011 by Jan Krentz
The next quilt is a great Starburst variation – similar to the great big Starburst I made from the Michael James collection of fabric, called Colorstripes. (see the quilt and pattern in my book, Quick Star Quilts).  I designed this pattern so you can strip-piece the 3″ strips of fabric, rather than cut individual diamonds. Once the pattern is available, I'll be sure to let you know that link, too!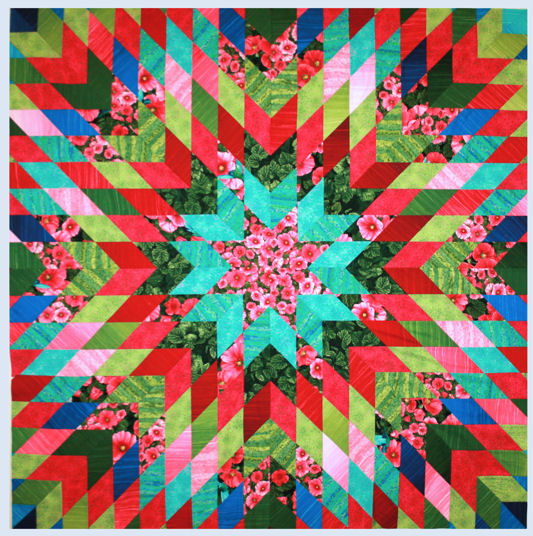 Hollyhock Garden Starburst quilt – 2011 by Jan Krentz
Please let me know what you think of the quilts and projects! Thanks!