Newsletter
Early Summer 2014
Home... for a moment!
Greetings!
I hope life is treating you well! Summertime, and the livin' is easy, or so the song goes.... Home is a great place to be! I've been home about a week, and now packing to go to Central California tomorrow morning. More about that in a minute....
First, let me share a tutorial (pardon my iPhone pictures—the color was a little "variable" from one image to the next, as the sun and morning mist changed the light coming in through the window!) for you to create your own inexpensive, colorful Placemats or Table Runners using..... Re-usable Tote Bags! Yep, shopping bags!
To check out the tutorial on my website, click HERE.
| | |
| --- | --- |
| | |
May and June have been busy months so far!

Early in May, I was at Empty Spools Seminars at Pacific Grove, California.

If you have a "bucket list", please add Empty Spools Seminars at historic Asilomar Conference Grounds to your list!

Our classroom this year was Triton, a mid-sized room with a cozy feeling! We took advantage of the lovely weather, and created an outdoor cutting station.

We had 15 students in class, and all did lovely work. Here is a peek at two student's designs at the end of class:
On the Road Again.....
Late May, I was up and down the central part of Utah. What a gorgeous state, in the springtime! I hope to tell you more in a different note all about the lovely people I met and the workshops in Brigham City, Orem, and Riverton UT.
Early June, I was teaching in St. Catharines, ON, Canada at the 2014 Quilt Canada event, held at the Brock University campus. We were "roughing it" in the dorms, walking a lot to and from class and having a wonderful time meeting new pals and reuniting with treasured quilting friends.
The highlight of the trip for me was a quick afternoon trip with Jeannie Jenkins (Toronto, Canada) and Judy Coates Perez (check out her blog entry: Oh Canada! Your Quilters put on a GREAT show!) to see the eye-popping Niagara Falls and surrounding region. Amazing! DAZZLING! So much WATER! (how I wish we had some here in draught-striken California).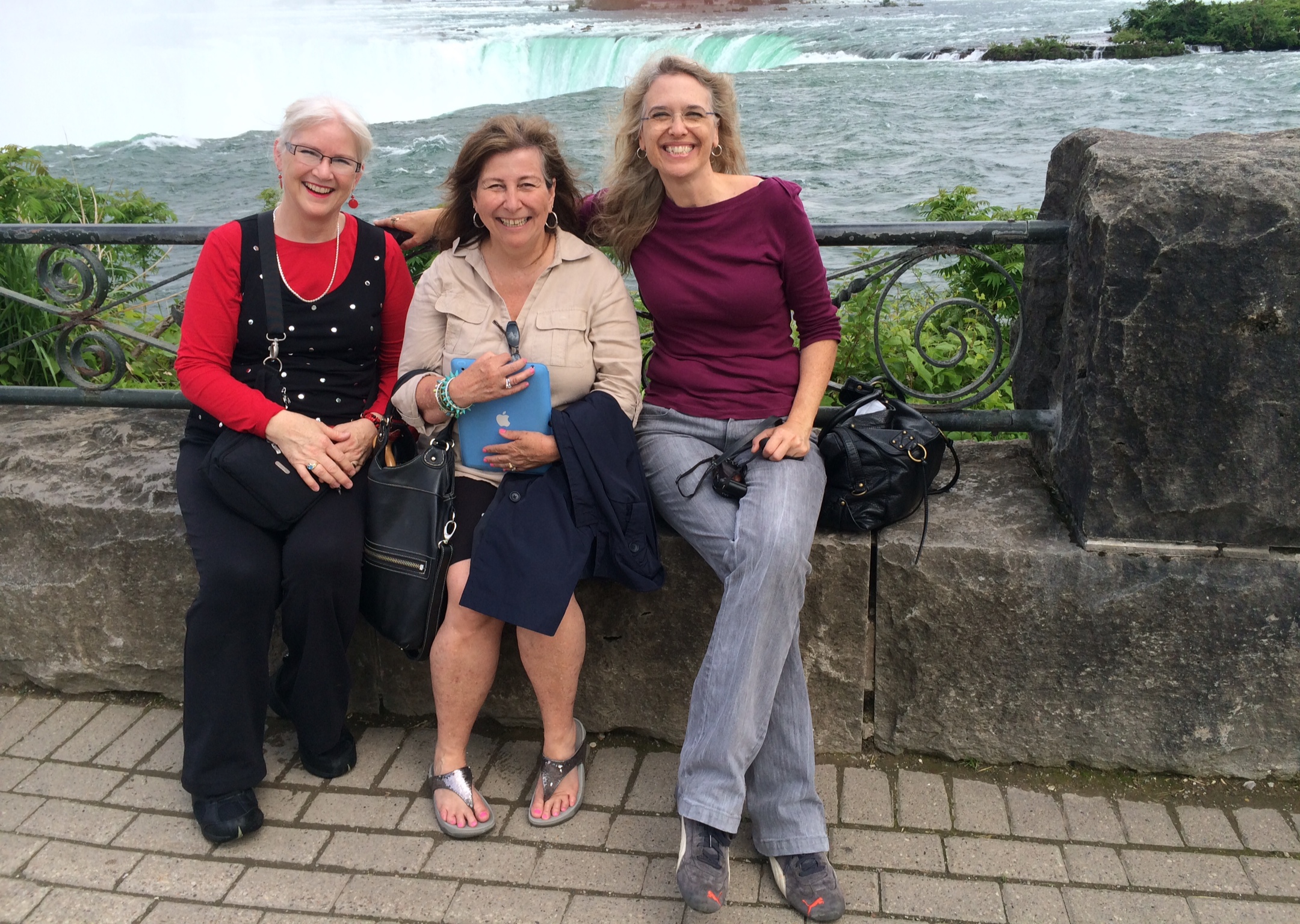 This week I'll be teaching and speaking in the California Central Coast area, at the Seven Sisters "Sun, Sand & Sea" Quilt Show. The area is actually a bit inland from the Pacific Ocean in the communities of Atascadero, San Luis Obispo, and the small, quaint town of Orcutt, CA.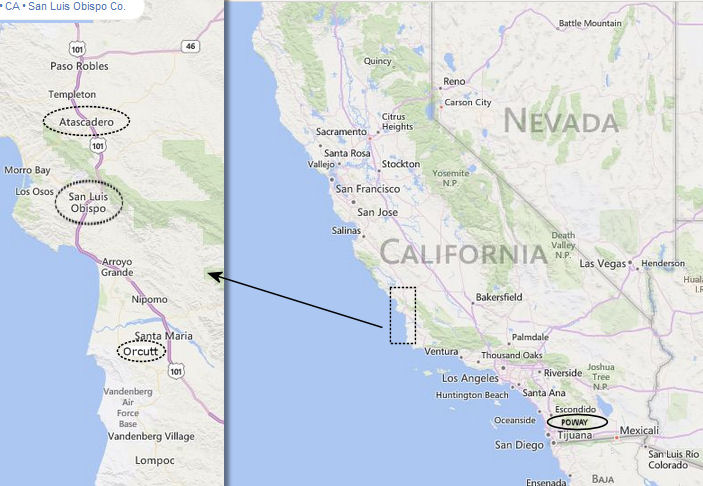 I hope I will see you there if you are in the vacinity! I love the whole region, which (to me) is a bit like what I imagine Tuscany could be like..... Sunshine, vineyards, hills, wildflowers and family owned ranches, orchards and homes.
Our workshop in both Atascadero and Old Town Quilt Shop in Orcutt will be a Starburst Quilt, much as our ancestors might have made, though ours will be bright and colorful with contemporary fabrics.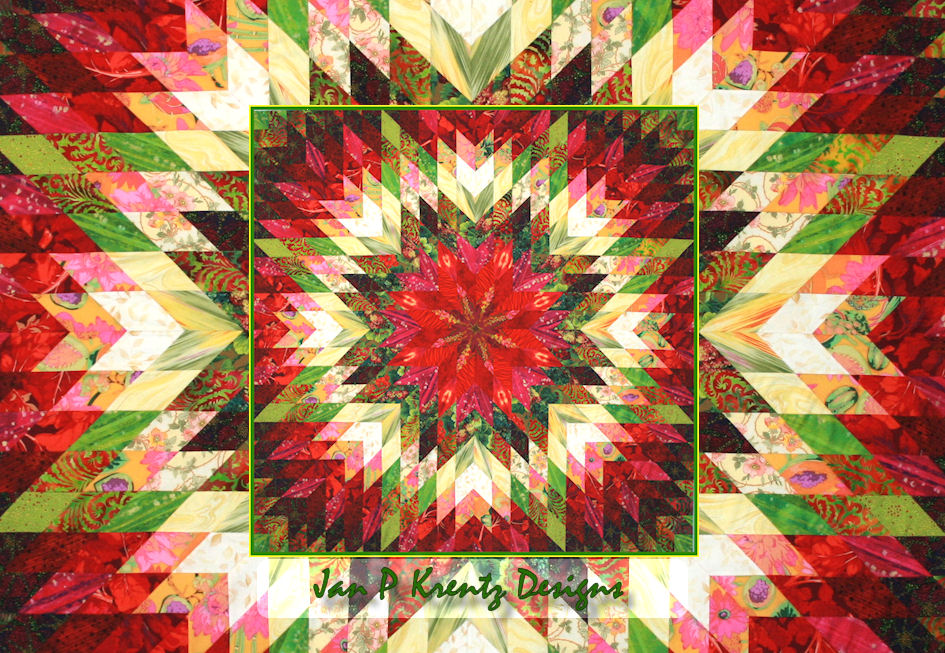 That's all from me for now! Of course, there is so much more to tell. I look forward to the next time our paths cross, and we can catch up on our latest news! Stay cool, and have a great summer!