Tuesday, February 23rd, 2010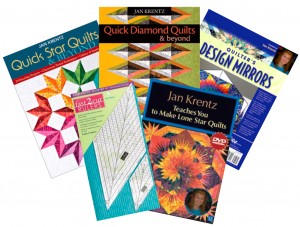 This is TERRIFIC! C&T Publishing is hosting a Jan Krentz Giveaway!  http://www.ctpubblog.com/2010/02/23/jan-krentz-giveaway/  Simply click on the link, read all about the promotion, post a comment, either on the C&T blog, or on Facebook to get your name in on the drawing! GOOD LUCK!
FOLLOW UP:   The lucky winner was Suzanne Golden, who wrote: "I love the design on Hidden Path, as it reminds me of a maze and could be a real challenge to complete, but well worth the effort."  Congratulations, Suzanne!