This weekend my husband and I flew to Omaha, Nebraska for both a family reunion with his side of the family, and my 35th high school reunion.
Have you ever attended YOUR high school reunion? This is my 2nd time – previously, location, distance, and teaching committments have conflicted with the reunion schedule.
People attend their reunions for different reasons – most hope to meet their friends from long ago and remember the good times together. Others come to impress their old classmates, to prove their current status and worth – thus settling old "scores".
The safety of bygone years allows classmates to confess old infatuations – and the recipient hearing the confession is both pleased and surprised at their long-ago ignorance of the potential romance!
Our reunion focused upon 4 events – two evening gatherings, a golf outing, and a tour of our old alma-mater – Westside High School.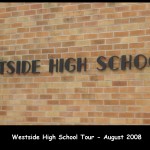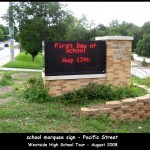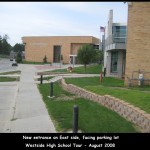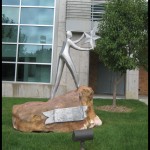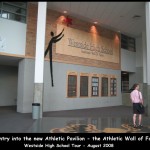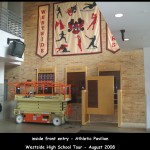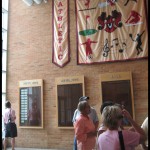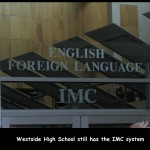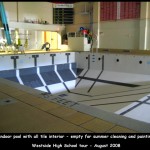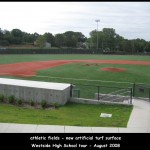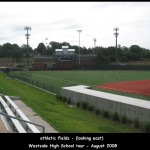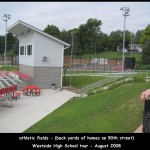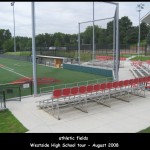 The school has really changed! The original structure is still present, but the front entrance has been relocated to the east side of the building. The school is very high-tech inside! Each student is issued an Apple laptop for their use during the years at Westside. The school boasts its own television broadcasting studio which students operate!
The renovated athletic fields and Athletic Pavilion are beautiful Рthe pool, drained for summer maintenence, brought back fond memories.
Most of the remaining areas had been remodeled or upgraded to the point that we just wandered and marveled at the changes!
Tags: Westside High School