I have been off the blog for a while now. My travel schedule has been steady, and our summer was filled with family reunion, bathroom remodel at home, shipping, teaching, travel between engagements, and so on!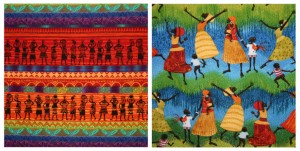 I have gotten a couple of sewing projects completed. The first is a quilt design that originated with two fabrics (above). I created the Dancing African Ladies quilt – and it is a featured pattern in my book, Quick Diamond Quilts and Beyond.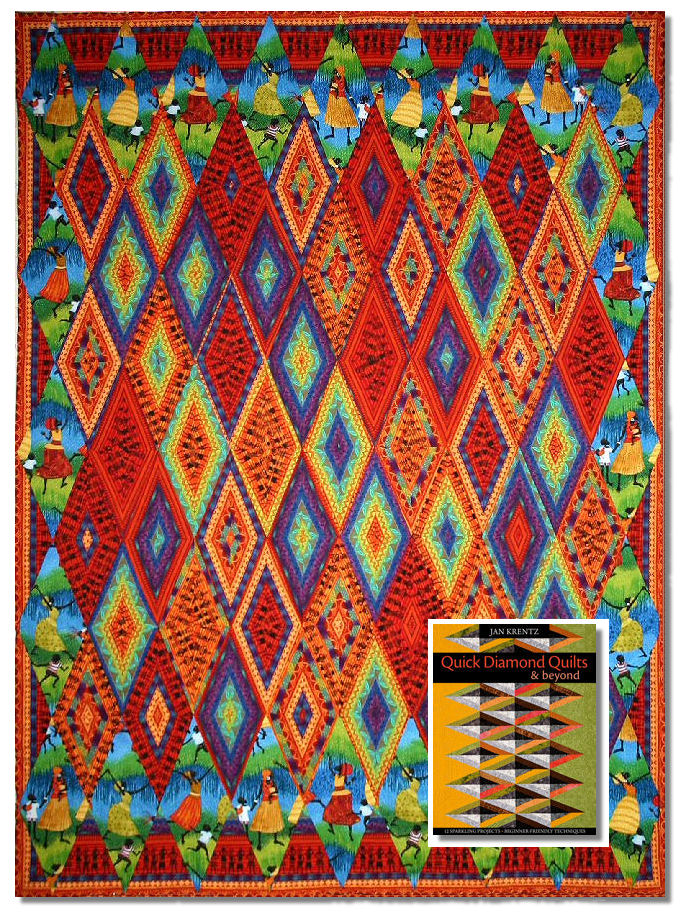 My son and his wife really like this quilt, and I wanted to make them a quilt using the same fabrics and diamond technique, but add a pre-printed panel from the Julia Cairns African collection (the fabrics are no longer for sale).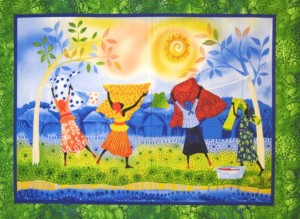 (click image to go to Julia Cairns' website)
The diamonds were oriented in a radiating star placement, slightly off-center, with the sunshine (in the panel) as the central radiating point. The pieced elements were completed, and the panel was appliquéd into the pieced diamonds. Here is the finished quilt – machine quilted by Sylvia Fox.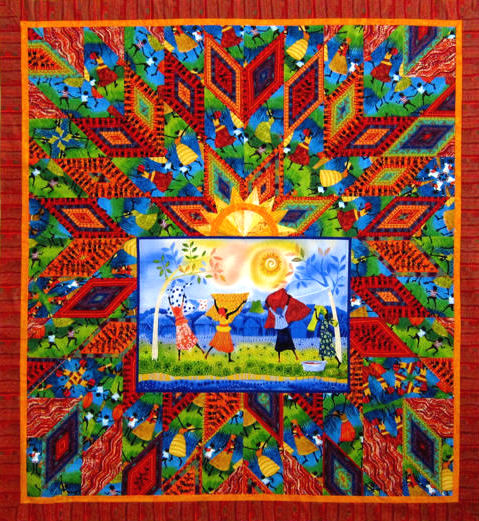 Dancing African Ladies Starburst with printed panel by Jan P. Krentz, 2011
Tags: Dancing African Ladies, Framed Diamond quilt, Jan Krentz Quick Diamond Quilts, Julia Cairns