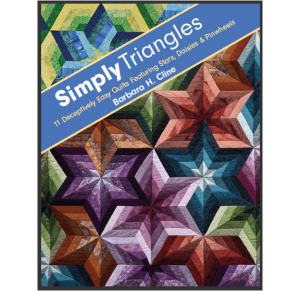 I am participating in a Book Review Blog Tour! This week I am reviewing Barbara Cline's newest book, Simply Triangles. There is nothing "simple" in these beautiful quilt designs! They are eye candy for the machine piecing aficionado! Many of you are familiar with Barbara's first book, Star Struck Quilts¬†'Ästa beautiful collection of Lone Star designs with an elegant twist.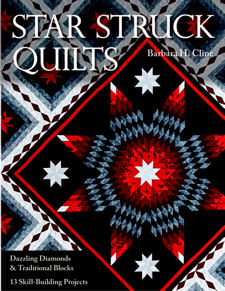 My favorite new designs are shown below. Barbara's clear instructions and unique shadowing technique will guarantee you will successfully create one of her beautiful masterpieces! In addition to eleven quilt design patterns, I enjoyed reading personal anecdotes featured throughout the book by Barbara and her family members.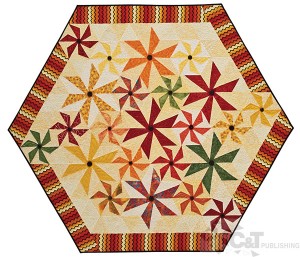 Read Simply Triangles book in several ways:  follow Barbara's introductory method instructions and understand her step-by-step techniques; read through the patterns themselves to see a variety of designs incorporating the techniques; read the personal stories and life lessons to glimpse Barbara's personal life and wisdom.
Please leave a comment below, I will draw from the participating visitors today, and one lucky person will win a copy of Barbara's new book. Follow Barbara at her blog, http://quiltingal.blogspot.com/ or on her website:  http://www.delightfulpiecing.com/.  This book is a great addition to your personal library! International winners will receive an e-book version rather than a printed copy.
Visit other bloggers in the tour to read additional reviews:
Happy Stitching!